Boating Safety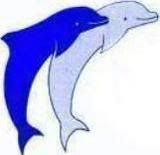 Adair Yachts
Boating Safety
Complimentary "Hands-On" Training On Your Boat
We believe that everyone who purchases a boat or yacht from us has the skills and knowledge to operate their vessel. We would like to take the time and work with you after the delivery of your vessel on docking and handling. We offer complimentary hands on training in both of these fields for all of our boat buyers. If you are interested in sharpening up your skills on your current boat, or if you would like to have a family member become better accustomed to handling the vessel, we offer an instructional hands on training session.
California Boating Safety And Regulations On-line Course
Adair Yachts highly reccommends that all boaters take a California boating Safety Regulation Course that is recognized by The United States Coast Guard. We feel that the Basic Boating Safety Course by Boating Basics Online is a very good course. This course is approved by the state of California and the National Association of State Boating Law Administrators (NASBLA), and recognized by the U.S. Coast Guard.
Successful completion of this course satisfies California's boating education requirements and may entitle you to a discount on your marine insurance.
This is the Link to the course: Online Boating Safety and Regulations Course
At Adair Yachts We Believe That Safe Boating Is The Best Boating!!!