Sellers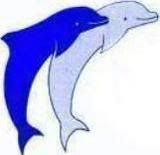 Adair Yachts
Why Choose Adair Yachts As Your Yacht Broker?
We
Provide A Strong Knowledge Base
We are exposed to the boat industry all day, every day. There are tens of thousands of boat builders and hundreds of thousands of boat models; no one can know it all. But we have the knowledge to be able to address the good and bad points (e.g. quality, value, and performance, to name three key considerations) of many boats.
We Work With A Network Of Contacts
We work with a network of contacts by making use of: broker-to-broker relationships established over years of experience; yacht multiple listing systems (MLS); and, the best electronic media, some of which is only available to members of the boating industry.
We Will Establish The Value Of Your Boat
We will help you determine the fair market value of your boat so that you can establish a fair asking price. There is a bit of an art in pricing a boat. We know comparable boats and where a specific boat fits in the marketplace. If you are a seller working on your own, improper pricing means fewer qualified buyers will be attracted to your boat and it will likely sit on the market piling up expenses without selling. A realistic price is one of the keys to successfully selling a boat. Anyone can look up asking prices on boats in the marketplace, but it takes someone in the business to accurately assess all the factors that determine the value of a specific boat (e.g. comparable boats that have recently sold in
California
, condition of the boat, outfitting, location) and to be familiar with selling prices.
We Will Quickly Get Your Boat To Market
We will prepare a complete and accurate listing of the specifications of your boat that will be used to develop the print advertising, electronic advertising, and entry into the multiple listing services (MLS). In a matter of hours, a full description and photographs of your boat can be made available to brokers and buyers around the world, or right next door, with a central contact person—Adair Yachts—available to answer questions, qualify buyers, and arrange showings.
We will help you prepare your boat for sale by evaluating its current condition, advising how to put it in "show" condition, and recommending services specializing in whatever type of work may be required.
We will outline an advertising and promotion strategy that is tailored for your boat. This will include print and photo advertising, video advertising, electronic promotion, MLS systems, open houses and boat shows. We will advertise your boat on yachtworld.com, a major MLS for boats on the internet. Your boat will be exposed to the entire world. It will also be advertised on adairyachts.com, our company website, two other advertising websites that I personally maintain and on sites like craigslist.com. We will also advertise your boat in our full page advertisements in magazines like Yachts For Sale magazine.
We will make a Virtual Tour video of your boat. This is a video taped presentation of your boat that will be available to view over the internet as well as on DVD's that we will give to potential buyers of your boat.
We will distribute advertisements of your boat to local stores where potential buyers of your boat might shop (e.g. sportfishing stores, dive shops, West Marine, Boaters World) and offer referral incentives to store employee's. "Word Of Mouth" is still a very powerful sales tool.
We will respond to inquiries and arrange for, and be present at showings of your boat. A seller working on his own can be swamped with unqualified inquiries, no-show appointments, people "just looking," and maybe, somewhere in that flood, a few people actually ready and willing to buy your boat. We take care of this for you, ultimately finding the qualified buyer for your boat.
We Will Negotiate On Your Behalf
Adair Yachts facilitates negotiation. The art of negotiating is one of the most important benefits of using a professional yacht broker. We will provide you with one of the best negotiating tools you will ever have – the person who can say, "I'll have to discuss this with my client and get back to you." The element of time and insulation from immediate answers is one of the biggest leverage factors that both parties bring into any negotiation. Further, we can often help to structure a deal in creative ways to reach an agreement that might not have otherwise been possible. Adair Yachts will keep small obstacles from becoming insurmountable problems.
We Will Complete The Whole Transaction
Once an offer is accepted, we will ease the process of finalizing a transaction. This will include:
Preparing the maze of necessary paperwork.
Making sure all aspects of a deal are properly conducted in a timely manner pursuant to the contract.
Helping the buyer obtain financing with the best possible rates and terms.
Conducting the sea trial of your boat. We are experienced boat and yacht skippers who will pro-actively participate in the sea trial of your boat. This can really be a "deal breaker" if the sea trial is not to the buyers satisfaction and the "acceptance" of the sea trial is not signed by the buyer at the conclusion of the sea trial.
Orchestrating the haul-out, survey and launch of your boat. We will handle the survey of your boat and recommend surveyors whom we have had favorable experiences with to the buyer. We will arrange for the haul out, survey and launch of your boat. We will be with the surveyor the entire time he is conducting the survey. Sometimes a survey will kill a deal because the buyer does not understand it. We never allow that to happen. As is often the case, the surveyor will find issues with a boat no matter how old or new it is. We will provide the buyer with knowledge to properly address the nearly inevitable yacht survey issues. The buyer and the seller will have the severity of any identified problems put in context and the names of people who may estimate costs and perform necessary repairs. We have resources available to us who can perform work at significantly lower costs than the average boat owner will receive.
We have solutions for the guarantee of a slip for the buyer of your boat. Slips in
Southern California
are difficult to obtain at the present time. Boat marina's have long waiting lists of people wanting a slip. An
Offer To Purchase
is usually contingent on the buyer being guaranteed a slip. If a buyer does not already have a slip, and cannot be guaranteed of one, he will not buy your boat, or he will withdraw his offer to buy it. We have never lost a sale because a buyer was not guaranteed a slip.
We Safeguard Funds
We will safeguard funds in an escrow account.
We will assure that any existing loan or other encumbrances will be paid off, or otherwise satisfied, at the time of closing and that no other liabilities remain outstanding. This is critically important to the buyer and the seller, and can be a potentially serious hazard in a private transaction not involving a broker.
We Provide An Ethical Atmosphere For The Transaction
Adair Yachts subscribes to, and abides by, a professional Code of Ethics, which is available for all to read.
Adair Yachts position between the buyer and seller requires substantial ethical responsibilities to ensure that both parties are treated honestly and fairly. Without a professional broker, this ethical standard is left to chance and blind trust between unknown parties.
We Build Relationships
You will find that when you work with Adair Yachts, you will build a lasting relationship and partnership. We will be available to answer questions and provide assistance even after the transaction is completed. We value your loyalty, anticipate referrals and future business, and we find our own fulfillment in having helped you fulfill your boating dreams.
We offer the buyer of your boat a minimum of three "driving lessons" by an experienced skipper free of charge after he buys the boat. Additionally we offer the buyer education and instruction in boating safety, navigation, using navigation equipment and other boat electronics systems. This is also at no cost to the buyer.
Adair Yachts Will Help Turn Your Dreams Into Reality!